Samuel Meyers
At times I wonder would my life have been different if I had another zip code?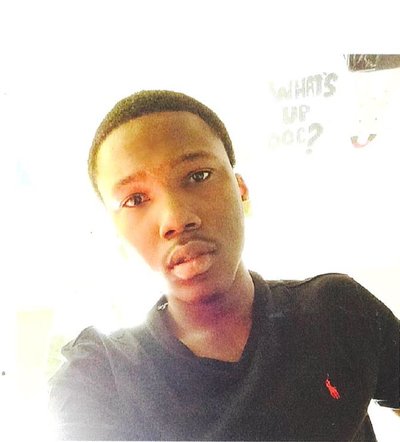 Who Am I? By: Samuel Meyers
"Believe none of what you hear, half of what you think and all of what you see." –unknown
Who am I? This often is a questions someone who is lost as an individual or someone who has been incarcerated for most of their adult years asks. What is my destiny? What's my purpose in life or what is my worth? Growing up in Chicago you hear people claim 'They're a product of the environment'. In most cases, young men and women grow up without parental guidance. You know the typical story. Mom at work and dad in jail, dead or just non-existent. Leaving us unconsciously raised by the streets with on one to catch you when you fall but the pavement. At times I wonder would my life have been different if I had another zip code? I've always felt like I've had a two-way street. I've excelled academically but I've also excelled in the streets.
"I was born in the slums with the drugs and the bum's looking up to thugs with they guns. Where they want us to settle every first of the month all the way up until you tired of the crumbs. Kids getting up for school they aint set no alarm. Wake up to the sound of the drum and respect don't go to far nowadays people run the good with guns." –G. Herbo
I'm the younger out of three men and we're all a year apart in age. I grew up struggling to find my own identity because we're all athletic and played the same sport. I've found comfort in knowing the streets embarrassed me more than my brothers so I naturally gravitated towards that road. I've learned trying to balance athletics and the streets is a stressful task but found relief in knowing I stood out more than one way. I feel the experiences I've been through in my life is that molded me as a man.
The same park that taught me the game of basketball is the [page 2] same place I had my first kiss at. Same place I made friends and where I had my first big block party. It's the same park I had my first one-on-one fight, also where I fought 5 guys over a basketball game by myself and where I first got shot at. These experiences are what made me who I am. Enjoy like when its good but stay ten toes down when it gets bad. Those were bitter-sweet moments because I learned that my talent got people that upset to beat me up for it so I knew I had the tools to make it out, that was sweet. The bitter come when I started carrying a gun at an early age.
I never imagined I would witness friends dying, feeling vulnerable watching with no action done on my part. As hard as my lessons were, it made me a man, I'm currently incarcerated for attempted murder and die to my past emotions of heartache, betrayal and sorrow I feel no remorse for them. My environment didn't let me feel compassion for people who have done far worse things to the ones I love. I've played the streets well enough to know that there is another reality outside of the American dream.
"Hereditary hate we've been in this for years, when a father have a son he just give it to his. Designer stitched with a bullseye that's just how we live, put out life on the line till we aint got one to give." –Polo G
Even though all of my street endeavors, dealing with death and pain I still managed to do well in school and balance the streets. I graduated high school and even a few athletic scholarships to rely on. In my incarceration I've continued to grow. I've obtained my carpenter's license and landed me a job in the union when released.
I've learned that you could make a detour on your future but you can't change the inevitable and your perception of who I am is not my reality, who I am is my reality.
(Do not use without permission of author.)