Tyree Jackson
I am many things but most importantly I am much more than a I.D.O.C number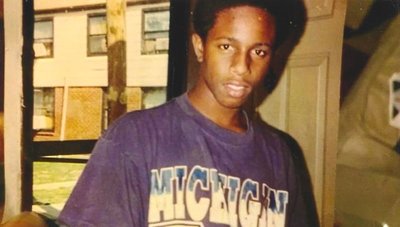 Who am I?
I am a believer of the most high. I am the youngest son born to Ms. B----- C------ and a proud mama's boy.
I am someone who loves hard and has a very big heart. I want to see everyone win no matter what. That comes from being the underdog majority o my life.
I am not a selfish person ad I don't mind sharing at all. Throughout this journey of mine I learned that sharing my story and experiences can and has touched people.
I am big on family and I learned that sharing the same blood only makes you related to someone. Over these two plus decades my family has [page 2] expanded because I have met, bonded, and gained many good brothers who I love dearly.
I am someone who made bad choices and I am paying for them now. I also have learned from my mistakes and others as well and I no longer take life nor my freedom for granted. I started off as a young boy who wasn't sure about himself and trying to figure out who and what I was and wanted to be. That was then now I am a positive, proud, strong man who loves to build up instead of tearing people and things down.
I am someone who continues to learn new things about myself such as I may have this hard exterior but I am nothing but a BIG teddy bear.
By the way my name is Tyree Jackson and I am many things but most importantly I am much more than a I.D.O.C number.
(Do not use without permission of author.)