Peter Vivian Daniel
Peter Vivian Daniel (1784-1860) served as an Associate Justice of the United States Supreme Court from 1841 to 1860.
Portrait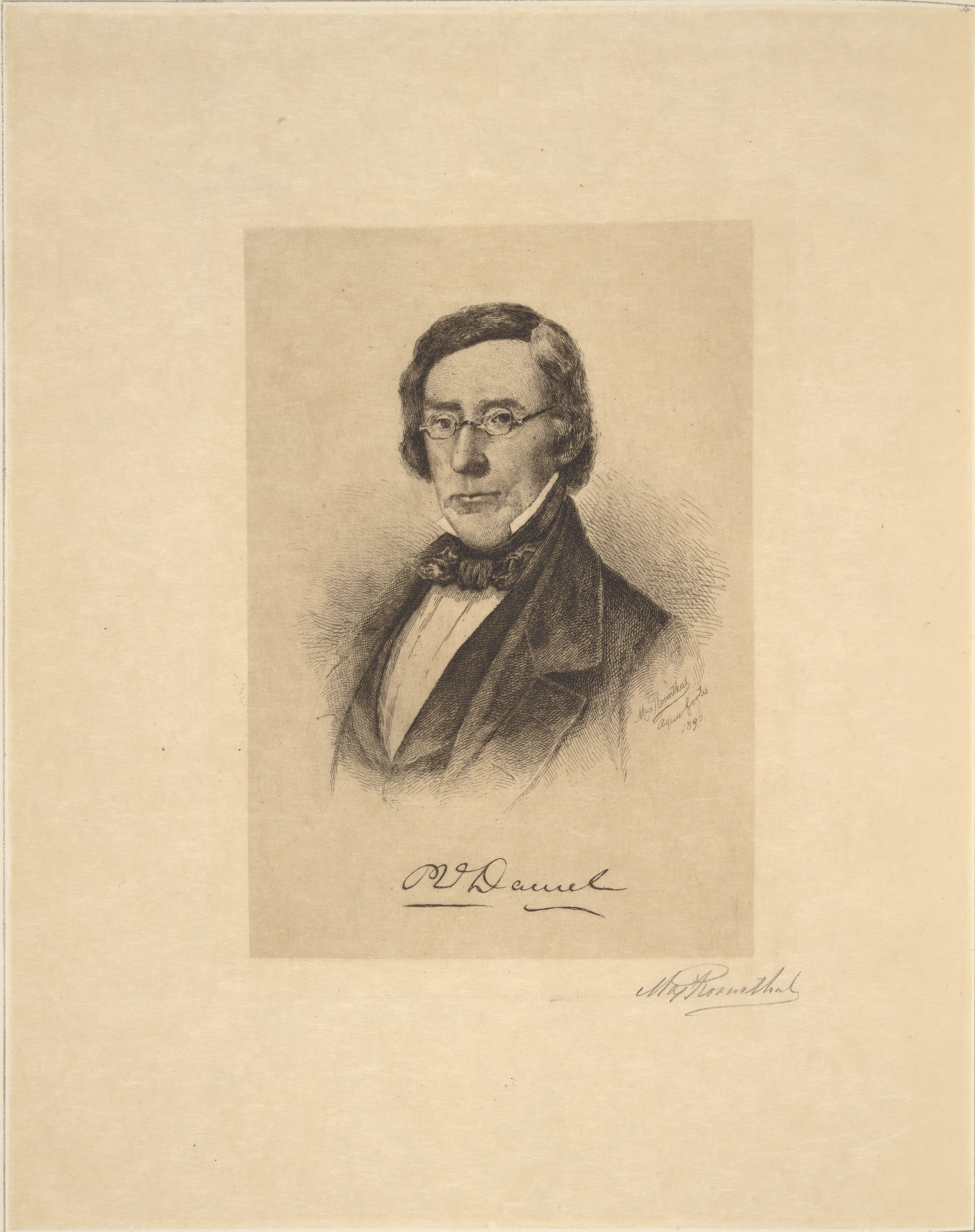 Signature
Peter Vivian Daniel Signature Detail
The Document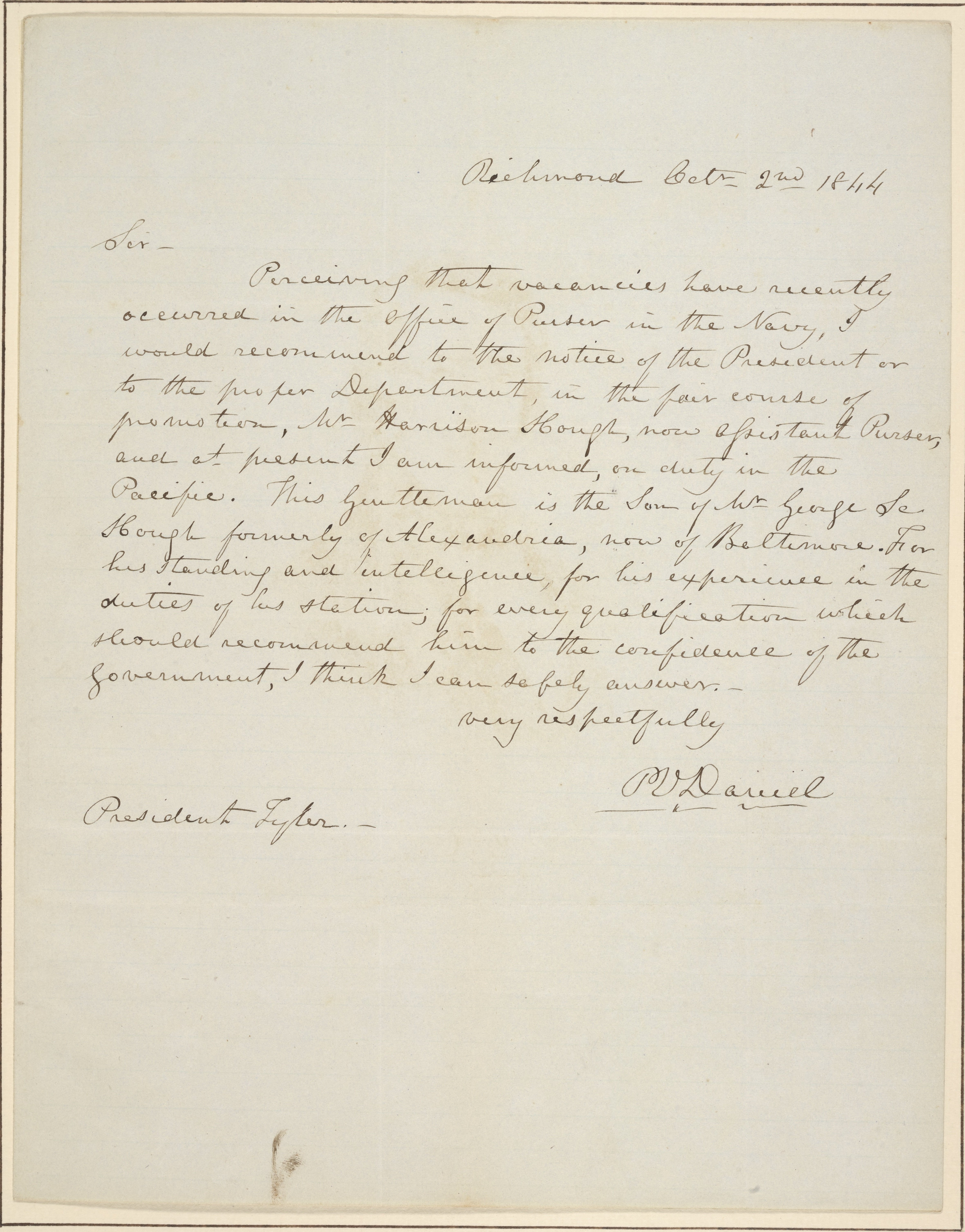 Peter Vivian Daniel to John Tyler, 2 October 1844, Front
Transcription of the Letter:
Richmond Octr. 2nd 1844
Sir-
Perceiving that vacancies have recently occurred in the office of Purser in the Navy, I would recommend to the notice of the President or to the proper Department, in the fair course of promotion, Mr. Harrison Hough, now assistant Purser, and at present I am informed, on duty in the Pacific. This gentleman is the son of Mr. George [S.] Hough formerly of Alexandria, now of Baltimore. For his standing and intelligence, for his experience in the duties of his station; for every qualification which would recommend him to the confidence of the government, I think I can safely answer. -
Very respectfully
PV Daniel
President Tyler.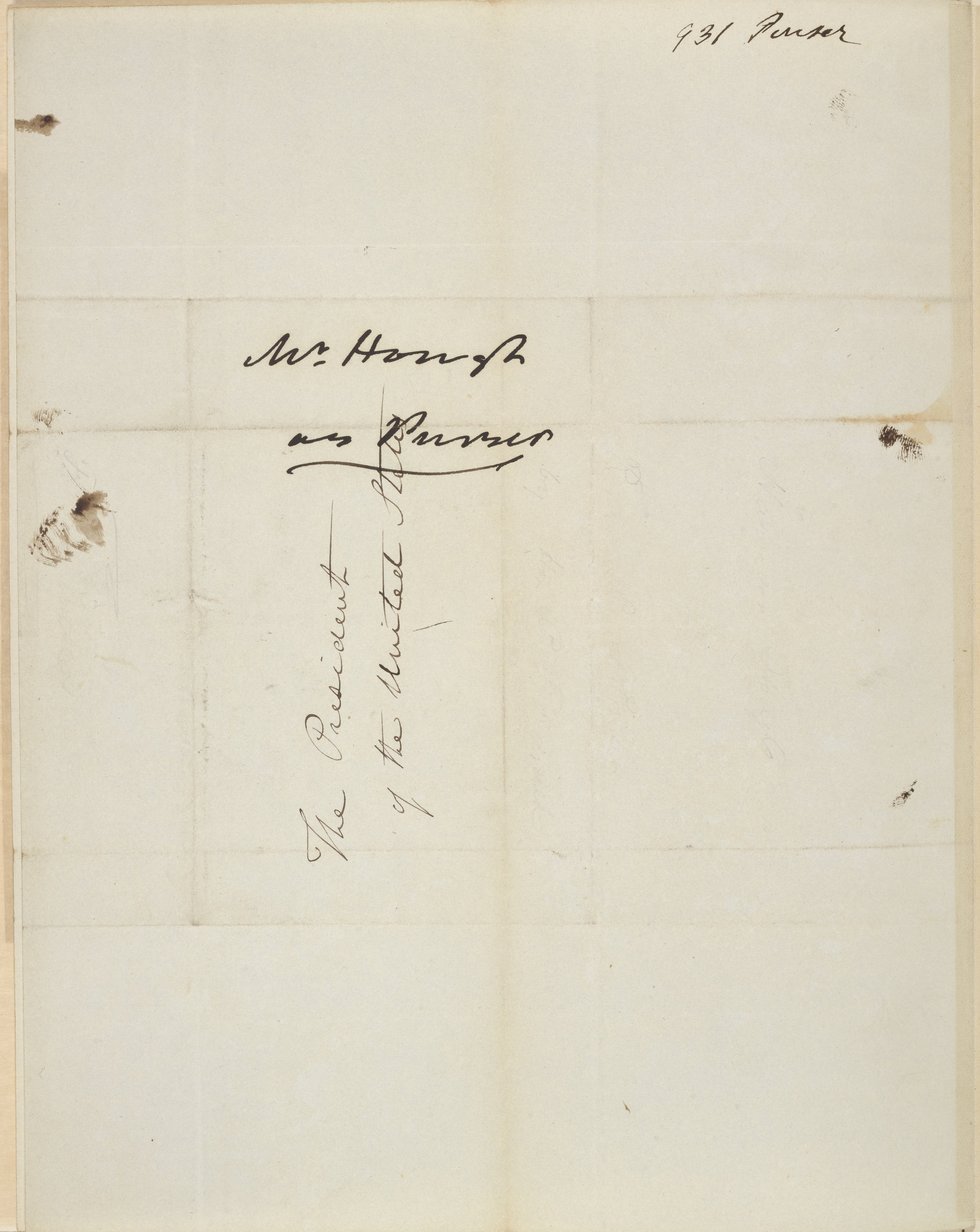 About this Document
About John Tyler
At the time that he received this letter, President John Tyler was newly married, running for reelection in the 1844 election (as a third-party Democratic-Republican candidate), and negotiating the annexation of Texas. While his reelection campaign would prove to be unsuccessful, he was able to sign a bill offering annexation to Texas before leaving office in 1845.
For more about John Tyler, see:
About Harrison Hough
At the time this letter was written, Harrison Hough was working as the purser's assistant aboard the frigate USS Savannah in the Pacific Squadron. Unfortunately for Hough, it seems he did not get the promotion to purser after all. He was still working as the purser's assistant in 1846 when he fell ill and was unable to continue his duties.
For more about Harrison Hough, see:
---
About Peter Vivian Daniel
At the time that he wrote this letter, Peter Vivian Daniel was serving as an Associate Justice of the United States Supreme Court. He was nominated for the position in 1841 by Martin Van Buren, and served until his death in 1860. Though he was a frequent dissenter on the Taney Court, he supported the institution of slavery and concurred with the majority in the Dred Scott case.
Before his service on the Court, Daniel was a federal judge of the U.S. District Court for the Eastern District of Virginia. He was nominated for the position in 1836 by President Andrew Jackson. Before his service on the bench, Daniel was involved in political life in Virginia, including serving as the Lieutenant Governor from 1818 to 1835.
For more about Peter Vivian Daniel's life and career, see:
John P. Frank, Justice Daniel Dissenting: A Biography of Peter V. Daniel, 1784-1860 (Cambridge, MA: Harvard University Press, 1964).
Henry Billings Brown, The Dissenting Opinions of Mr. Justice Daniel (Reprinted from American Law Review, 1887).
"Daniel, Peter Vivian," Federal Judicial Center, accessed July 16, 2019, https://www.fjc.gov/history/judges/daniel-peter-vivian.

Lists background information on his professional career as well as a bibliography and list of manuscript collections.